Howdy little Earthlings, Xran here with an important announcement.
In mid August our little blog had its second anniversary. Now Remulak didn't want to make a big fuss, but he's taking
a week off to rule the Universe, leaving me and TekTak in charge, and

we want a big fuss!
So here's the plan.
While Remulak's away we're going to organize
a

ROAST!
Yep, you've got it, a genuine Friars Club style Roast of the Known Universe's Beloved Blue skinned leader.

So I want you to tap into your inner Don Rickles and send in your best zingers, jokes, and one liners about our friend, our overlord to xran001(at)yahoo.ca.

Don't let the fact that he has no sense of humour and the largest and deadliest military in the Universe dissuade you, let it rip.

And to ensure the most people read about this upcoming roast... Here's that lovely stack of money that's been such a visit boon to us!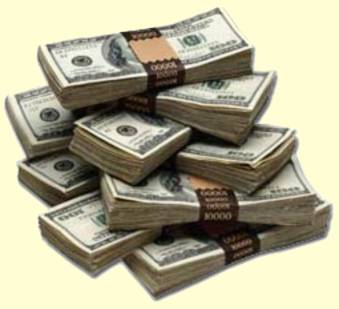 Catch you later!